coconut carrot cake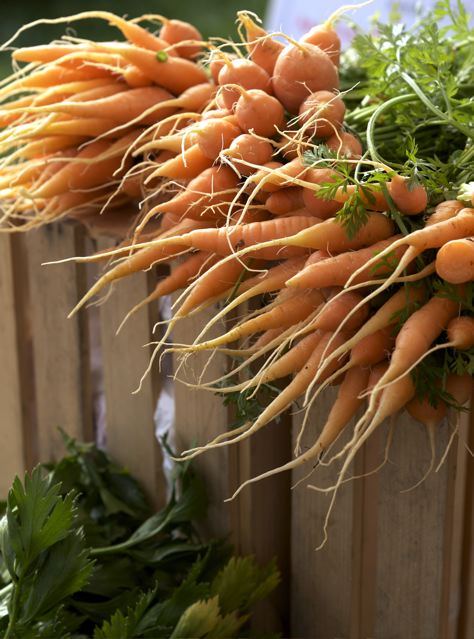 Coconut Carrot Cake
Course:
Dessert, vegetarian
Ingredients
3/4

cup

pecans

1/2

cup

unsweetened coconut

medium shred and dried

1 1/4

cups

whole-wheat pastry flour

1 1/4

cups

unbleached all-purpose flour

2 1/2

tsp

baking powder

1

tsp

sea salt

fine

1

tsp

ground cinnamon

1/4

tsp

ground nutmeg

1/4

tsp

ground cloves

1 1/2

cups

maple crystals

4

eggs

1

cup

virgin organic coconut oil

melted and slightly cooled

4

cups

carrots

grated

1/2

cup

dried currants
Instructions
Preheat the oven to 350 degrees. Line the bottom of a 9" round cake pan with parchment paper. Lightly coat the parchment paper and the inside of the pan with melted coconut oil.

Spread the pecans on a cookie sheet and toast them in the oven for 5 minutes. Cool, chop medium-fine, and set aside.

In a small dry skillet, toast the shredded coconut over a medium heat for 2-4 minutes or until lightly browned. Set aside.

In a large bowl, whisk together the flours, baking powder, sea salt, cinnamon, nutmeg, cloves, and maple crystals.

In a small bowl, whisk together the eggs and melted coconut oil.

Stir the wet ingredients into the dry ingredients, mixing with a wooden spoon until the dry ingredients are just moist. Then stir in the carrots, currants, pecans, and coconut. The batter will be heavy and you will need to mix with care (it may help to use your hands) to be sure the ingredients are evenly combined. Transfer the batter to the prepared pan and spread it evenly over the bottom.

Bake until a toothpick inserted into the center comes out clean, 65-70 minutes. Then cool the cake for 10 minutes in the pan before turning it onto a rack where it should finish cooling.

Serve the cake at room temperature, or store it covered on the counter top for up to 4 days.
Recipe Notes
Makes one 9" round cake
The fat used in this cake is coconut oil, which makes it tender, flavorful, and dairy free. You'll want to use virgin coconut oil, which is relatively unprocessed and retains both sweetness and a subtle coconut flavor that really shine in this cake. 
Managing Your Time
You will need 30-40 minutes to make the batter for this cake, and another 60-70 minutes for baking. Because the cake tastes best after the flavors have had a chance to meld, it's best made one day ahead of time, or in the morning if you will serve the cake after dinner.
recipe by Ellen Arian from ellensfoodandsoul.com