North Tabor Farm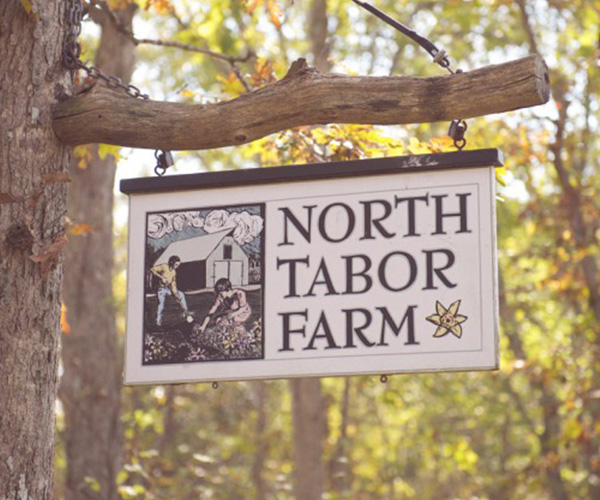 North Tabor Farm is a small diverse family farm, owned and operated by Rebecca Miller and Matthew Dix since 1994 at their property on the North Road in Chilmark. North Tabor is perhaps best known for its gourmet blend "salad mix" and shiitake mushrooms but they also provide both Cronigs markets with a wide range of specialty vegetables and cut flowers.  Rebecca and Matthew are passionate about small scale farming and using local food production to enhance the fabric of the island community.  They have been working with Cronigs for over 15 years to provide the vineyard population with healthy, locally grown produce.
Orange Peel Bakery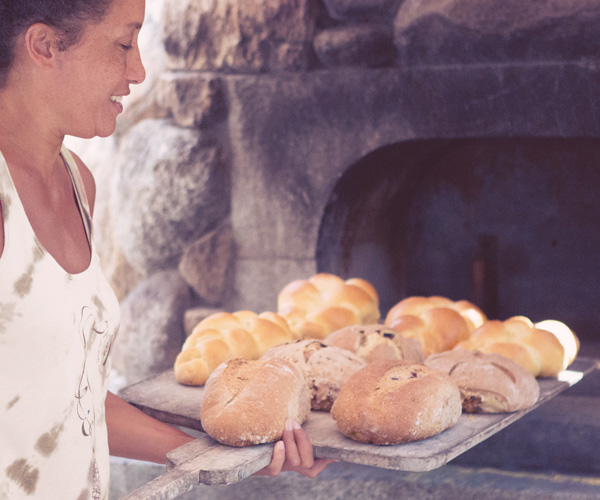 Orange Peel Bakery makes old world style artisan bread using only whole grain ingredients. 90 percent of their breads, pastries, cookies and other baked goods are made in their outdoor wood fired oven. Orange Peel Bakery has gained national notoriety with features on HGTV, PBS and in local news media. Their beloved Community Pizza Nights have even been written up in a text book on African food traditions. Orange Peel Bakery's products have been available at Cronig's Markets since 2013.
Skye Botanicals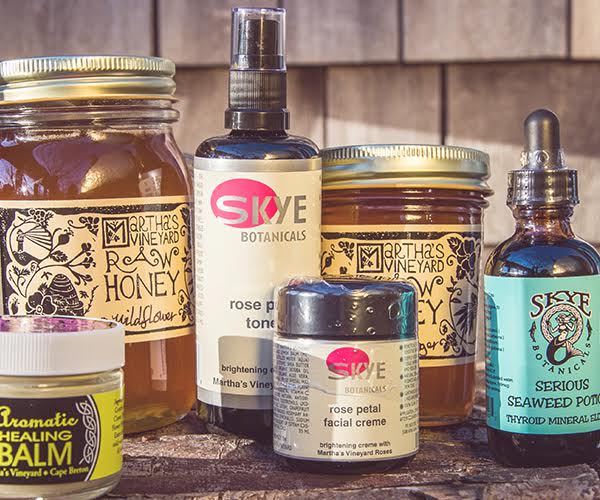 Monica Miller known to some as "Skye" launched Skye Botanicals after washing ashore in 1995. A Master Herbalist, Perfumer/Flavorist and most recently an Island Beekeeper, Monica has developed products such as her famous Aromatic Healing Balm and her line of medicinal tinctures, a natural skin care line featuring her own Island grown Botanicals and most recently, locally sourced honey under the moniker "Martha's Vineyard Raw Honey". Skye Botanicals' products have been available at Cronig's Markets since 1997.
Enchanted Chocolates
Enchanted Chocolates of Martha's Vineyard's gourmet chocolates are only made with fine 70% cacao chocolate and local ingredients.  Their popular line of chocolate bars are hand molded embossed bars featuring our beloved island and come in 5 delicious flavors.  Their chocolate covered confections, including Chocolate Almonds with Martha's Vineyard Sea Salt, Chocolate Cape Cod Cranberries and the Pie In The Sky roasted Espresso Beans, have quickly become a favorite.  Other classics include Almond Butter Crunch, Martha's Vineyard Lollipops and more!
Chilmark Coffee Co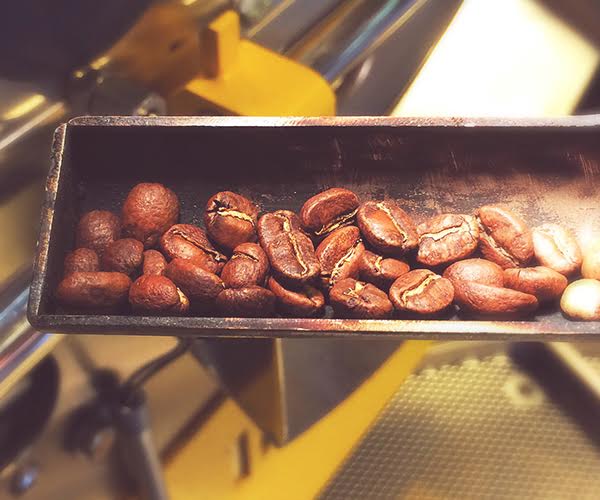 Jenny and Todd of Chilmark Coffee Company bring their own experiences as artists, businesspersons and athletes into the mix to create coffees, teas and a company that reflect their values: hard work, planning, quality, style and vision. A family business, Jenny grew up on this island and Todd has lived here 27 years. With a focus on exceptional coffee, training and understanding of what went into that coffee, they source coffee from carefully chosen producers and farmers. Chilmark Coffee Company products have been available at Cronig's Markets since 2013.
Other Local Farms, Artisans and Vendors
VINEYARD CONSERVATION
BAYES NORTON FARM
IGI THIMBLE FARM
PAM GLAVIN
FELLA CATERS
PIE CHICKS
MORNING GLORY FARM
ISLAND BEE COMPANY
PETER SIMON
VINEYARD COLORS
MERMAID FARM & DAIRY
VINEYARD DELIGHTS
BREEZY PINES FARM
DOWN ISLAND FARM
NEW LANE SUNDRIES
CHRISTIANTOWN FARM
BEETLEBUNG FARM
MV FLORIST
LISA VANDERHOOP
NORTH TABOR FARM
KRISHANA COLLINS
ENCHANTED CHOCOLATES
GREEN ISLAND FARM LLC
PHIEU THI PHAN
KITCHEN PORCH LTD
THE GOOD FARM
CLEVELAND FARM
ISLAND ALPACA CO
CHERRILLA BROWN
LAURA BARBERA
NAROMAR DE PAULA
SKYE BOTANICALS
VAL CAKES
GHOST ISLAND FARM
BARBARA REYNOLDS
MV ORGANICS
BLUE RIBBON COFFEE CAKE
BLACKWATER FARM
M V POSTCARDS
THE F.A.R.M. INSTITUTE
LITTLE ROCK FARM
FELIX NECK
CHESCA'S RESTAURANT
VINEYARD HERBS
ORANGE PEEL BAKERY
NOT YOUR SUGAR MAMAS
CHILMARK COFFEE COMPANY